Biography – Marinalva Placensio
You are Now on: Home

Biography – Marinalva Placensio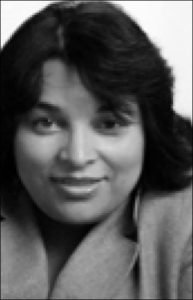 As a native Brazilian, Marinalva "Mari" Placensio enjoys a vivid and dynamic life.  While she was an active member of the Assembly of God – Ipiranga Ministry in Brazil, she participated as a choir singer and Sunday school teacher. On that time a Bachelor in Theology was acquired, through the "Escola Superior de Teologia Evangelica" in Sao Paulo Brazil.
Now she is an actual member of the El Buen Samaritano Church and also a seasoned entrepreneur, cofounder of the "international Rescue Ministry" and "Hand to Hand Ministry", cohost of a Spanish radio morning show called "Regalon de la Manana", hosted an English talk show "Is just an opinion" and TV show called "What to Do When You Don't Know what to Do" and has recently authored a new book. Such diversity extends into her personal life and career as a wife, church and community member and friend to many.
The publication of  her first Book "The More Abundant Life" is a huge achievement and inspiration for Mari after acquiring her "Masters degree in Biblical Science" at the Laureal University  and her Bachelor in "Psychology" at Concordia University-Saint Paul, in the United States where she currently resides.